NAMI INTERIOR
---
Client: UNICARagil (funded by BMBF)
Category: UI Design
Year: 2019
Duration: 6 months
As part of my master's thesis, we developed an interior concept for an autonomous taxi together with students from Singapore. We called the Interior Concept NAMI. In particular, I was working on the design of the human-machine interaction, which included a smartphone app, a functional armrest with a wooden surface and a ceiling display. The ceiling display integrates a personal assistant that was animated for an exemplary taxi ride.
---
The interior concept was developed as part of the UNICARagil project that is funded by the Bundesministerium für Bildung und Forschung (BMBF).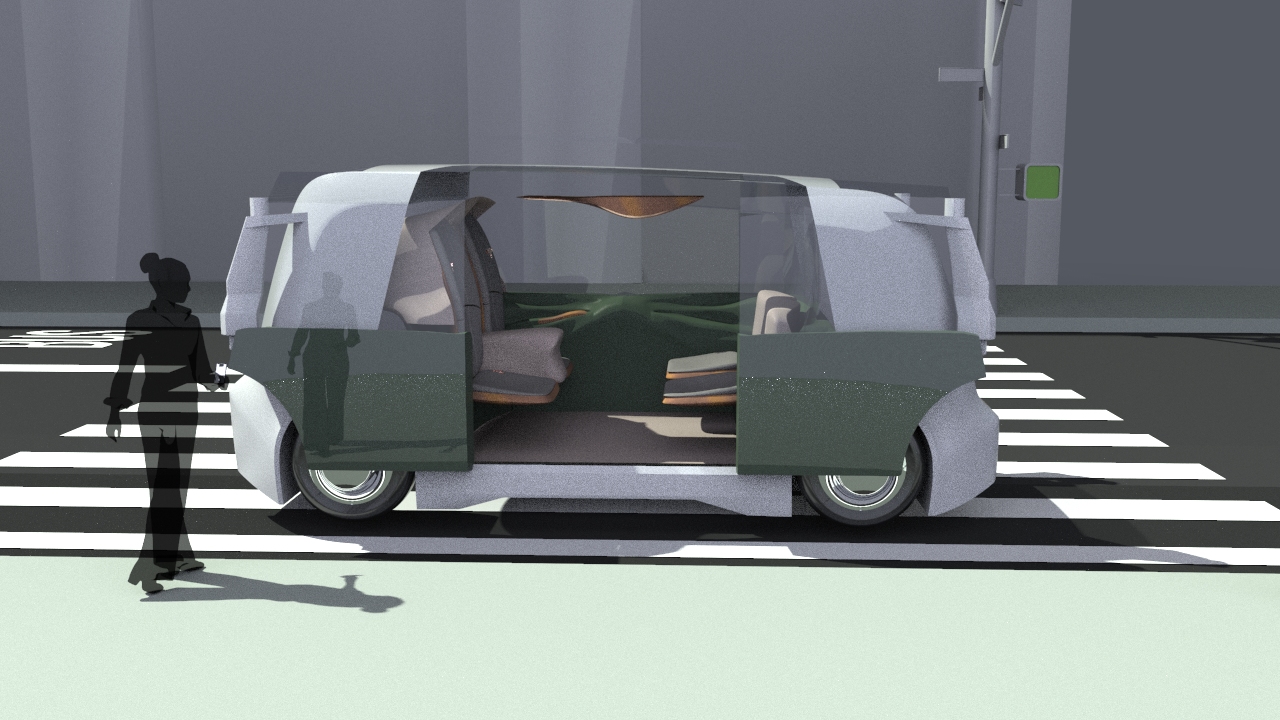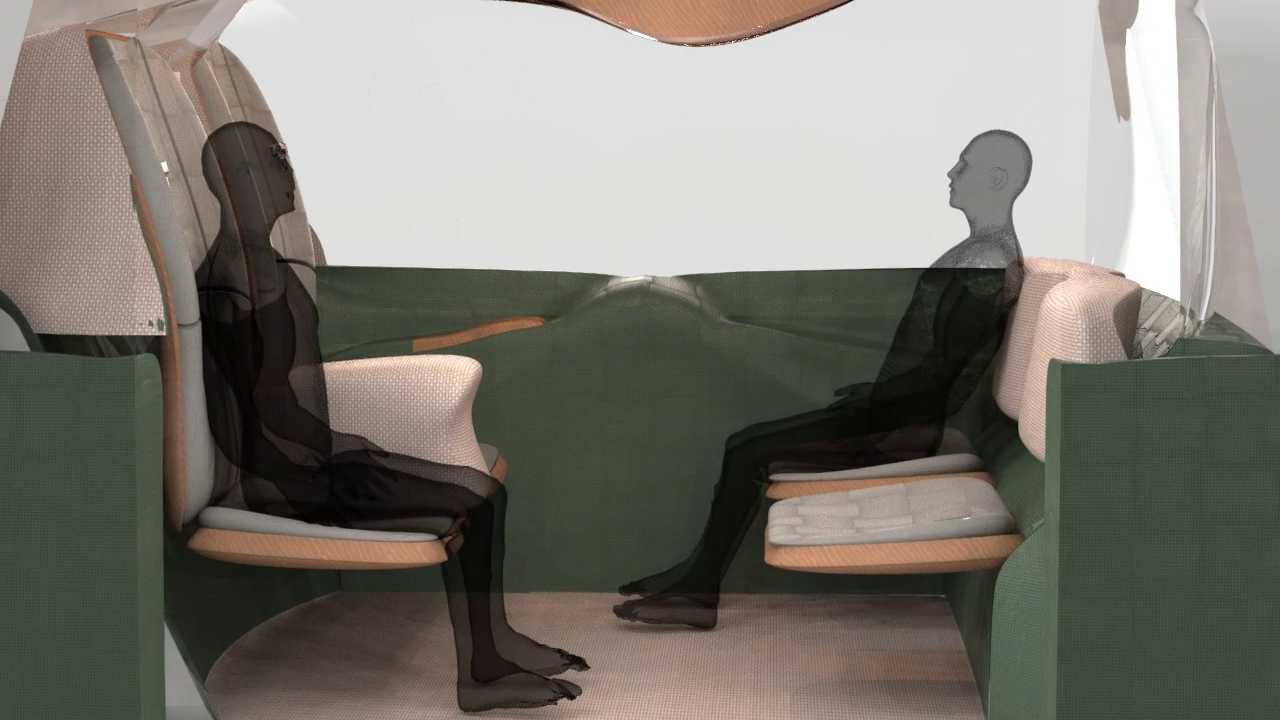 Styleguide for Interior and UI Design.

Exemplary Logos. We decided to take the top three on the right.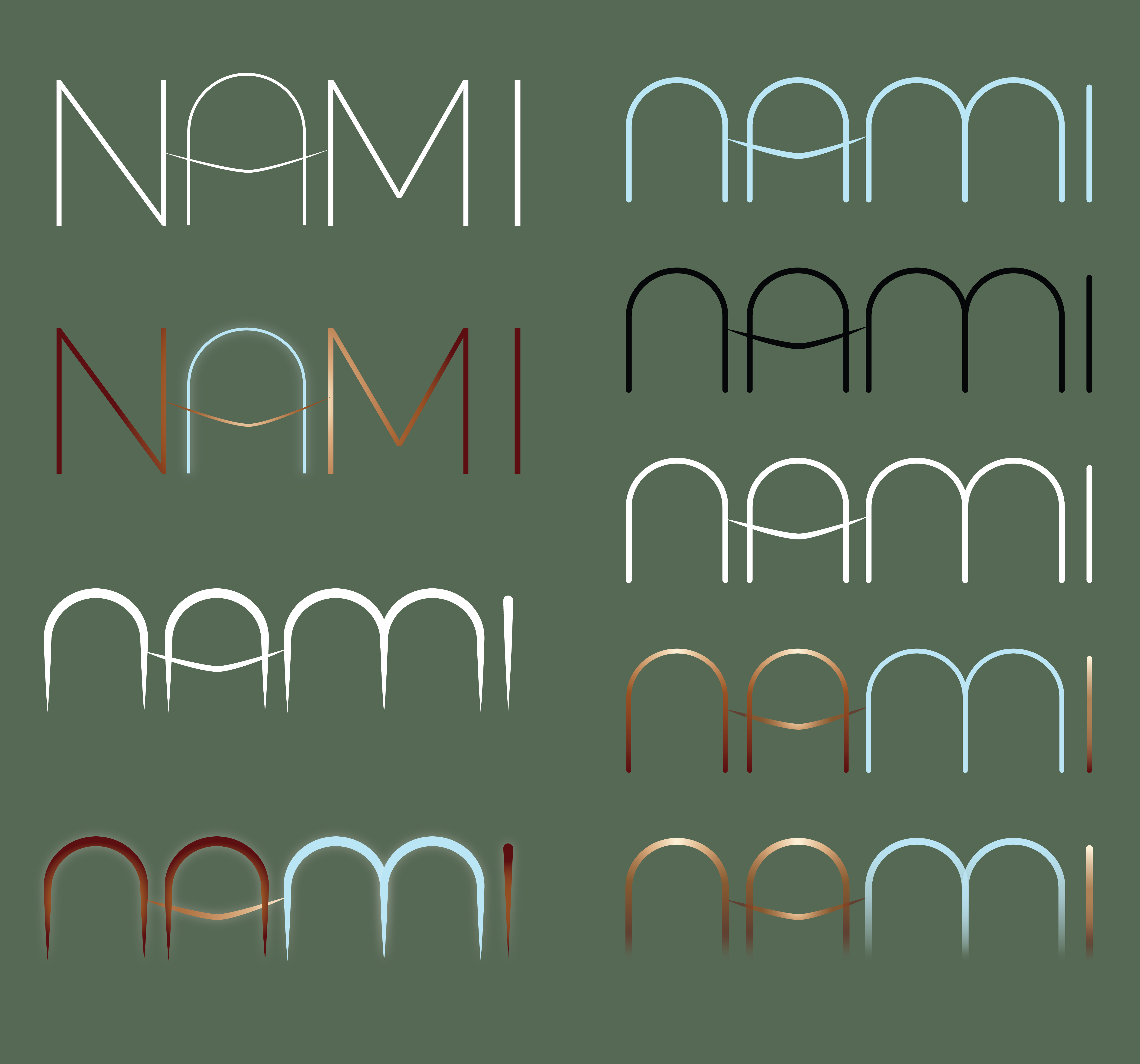 Screens for the NAMI Smartphone App.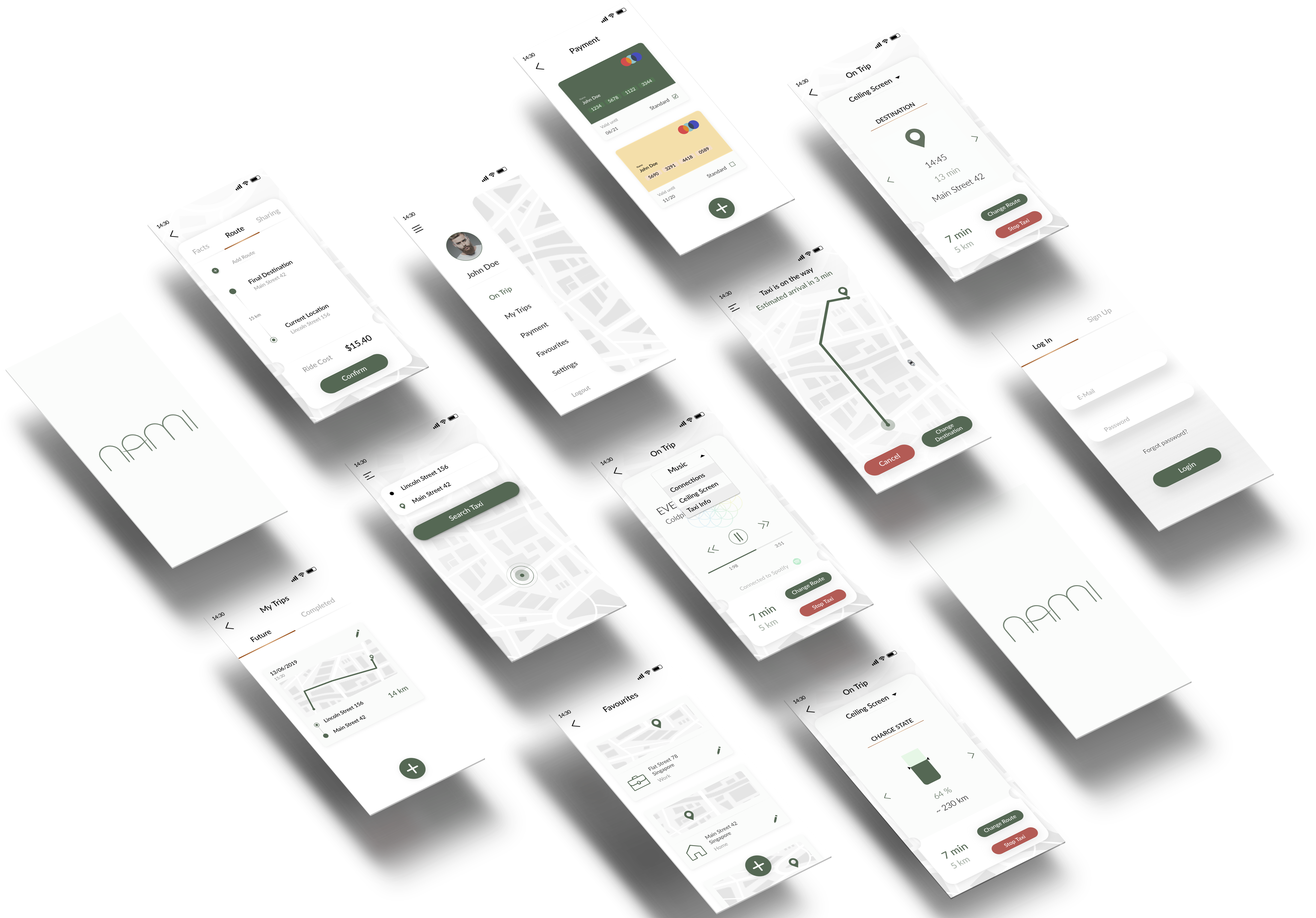 Screens for the Ceiling Display inside the interior.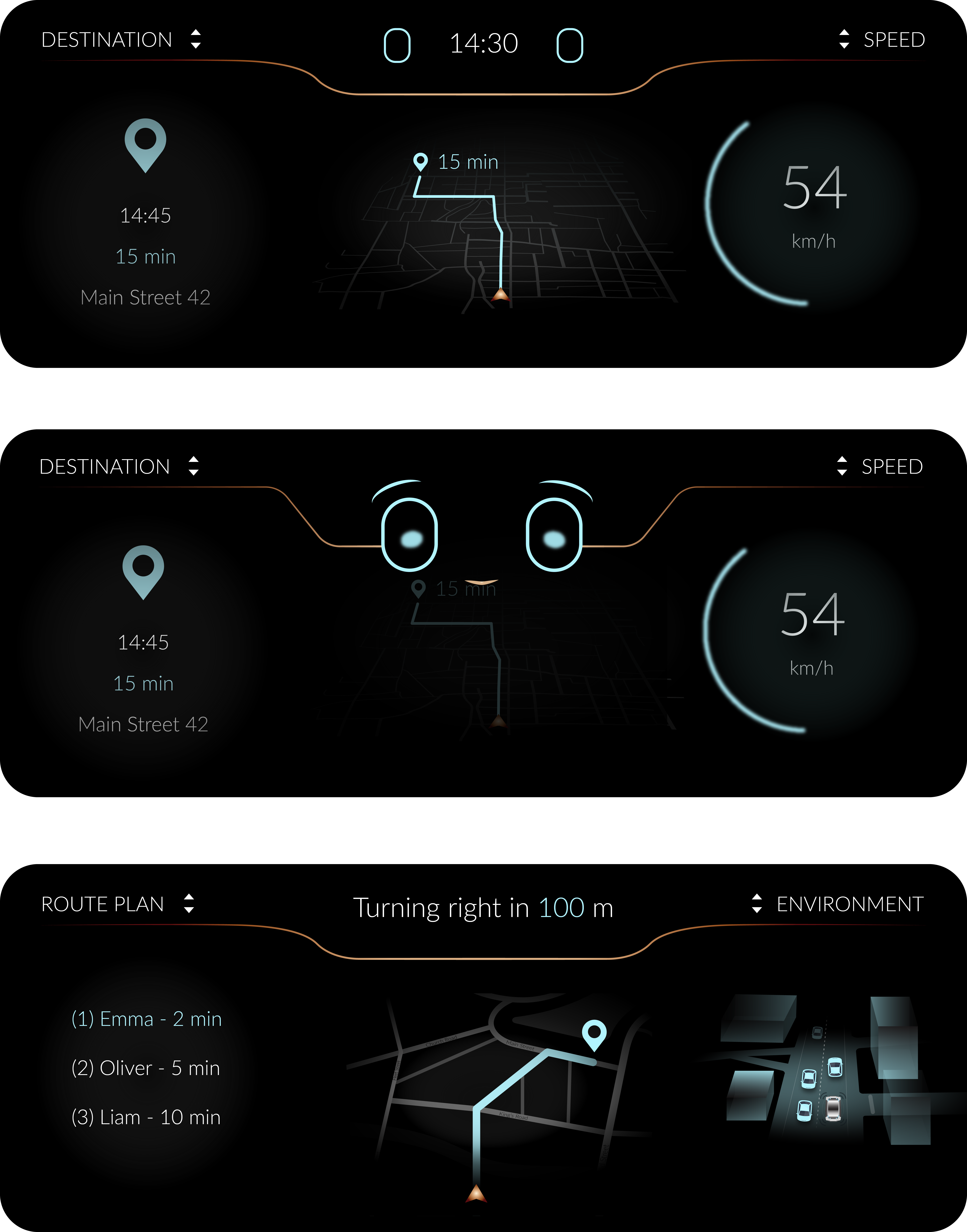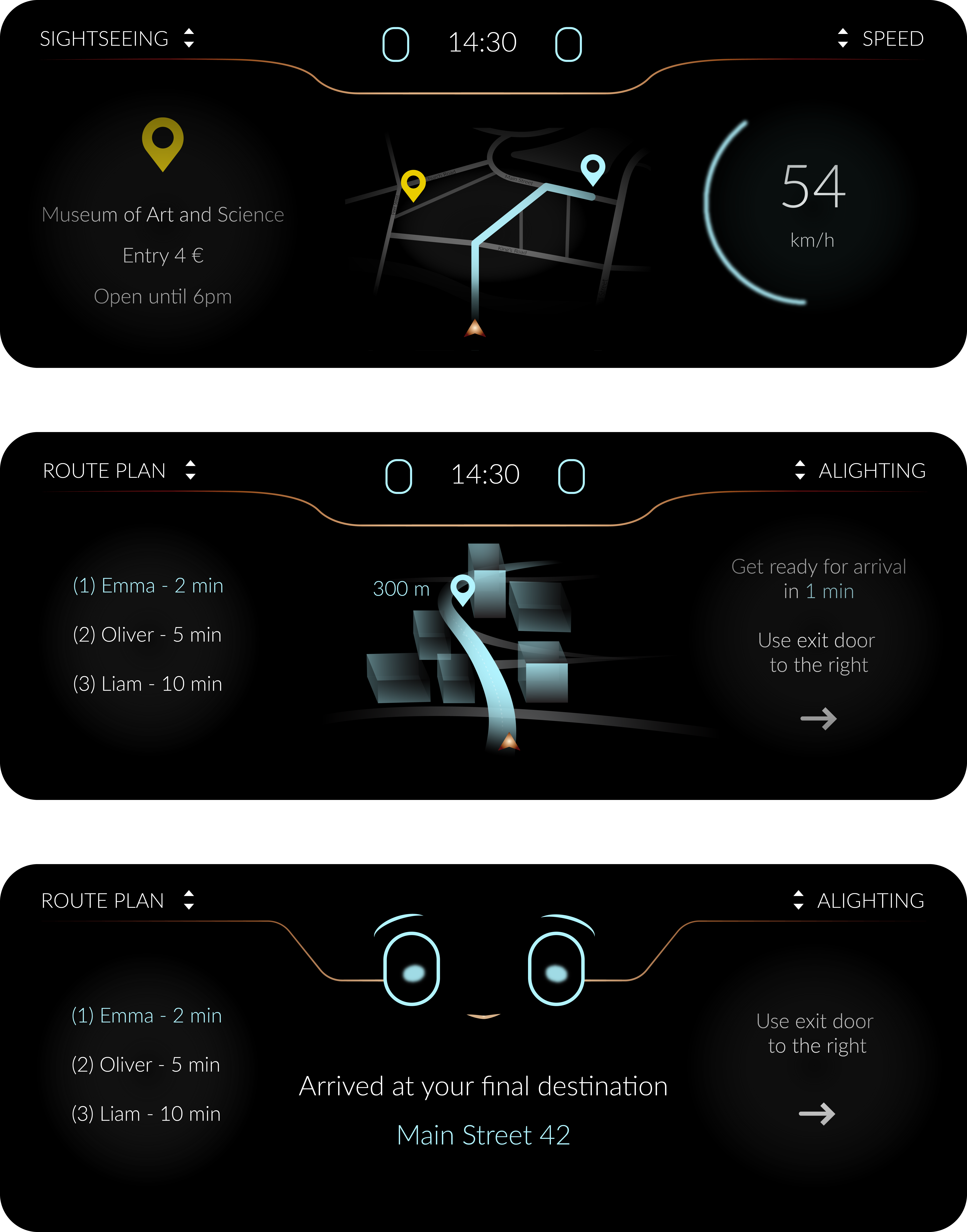 Functional armrest covered by a wooden surface. In a visual ...

... and a physical prototype.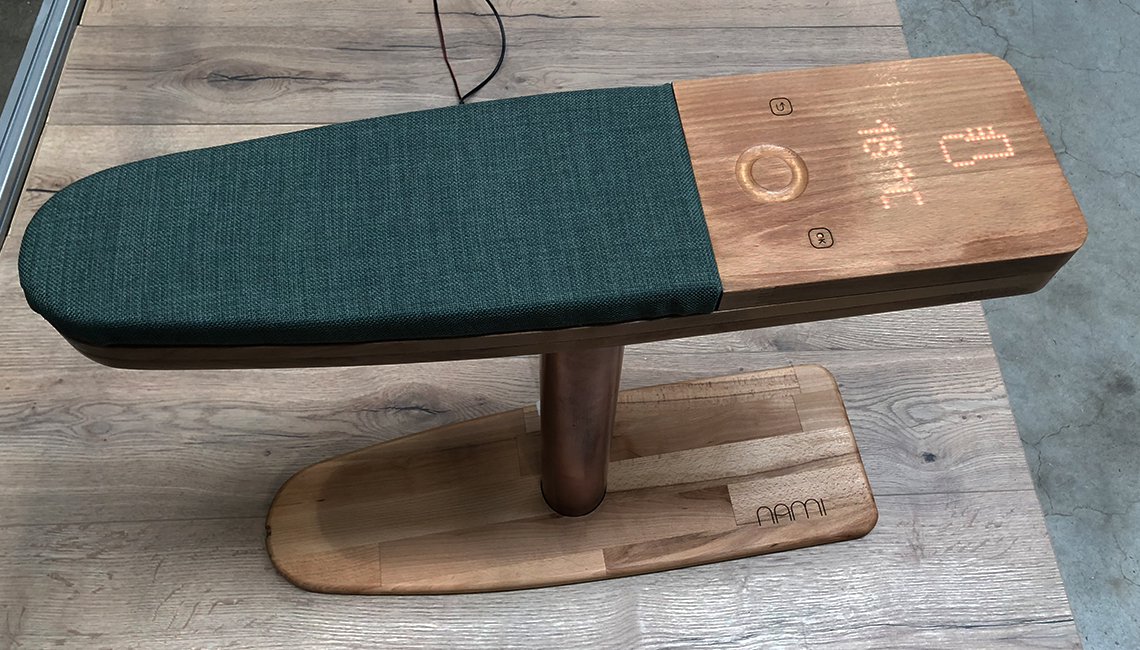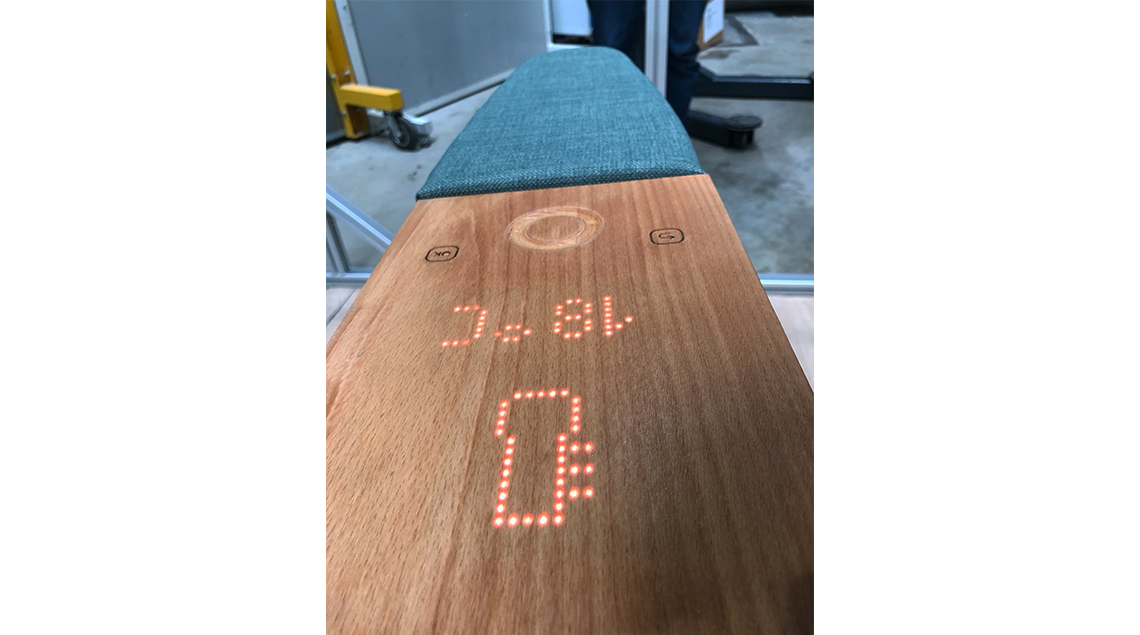 The following video shows a summary of our interior concept.
Earlier version of the interior concept.